Due to Covid-19, this location will be closed until further notice.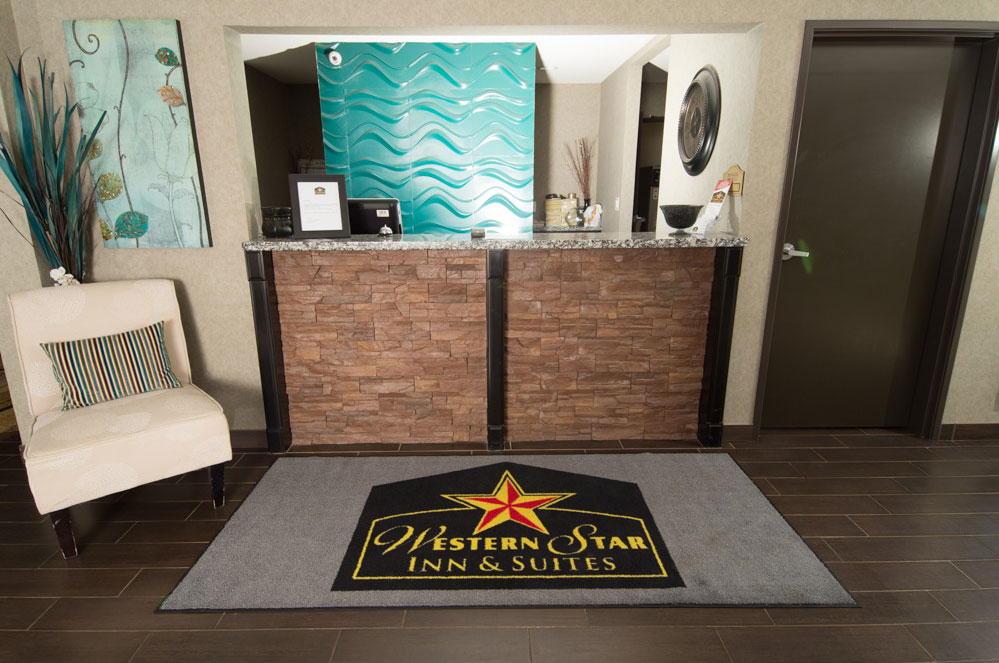 Hotel Facilities
TV HD


24 Hour On-Site Gym


 Free Parking


 Jacuzzi Suites available


Free Hot & Cold Breakfast Buffet


 Soaker Tub


 Barrier Free Rooms


Free internet WiFi


Full Kitchen Suites


Air Conditioning
Located in the heart of South Eastern Saskatchewan's Oil, Country Western Star Inn & Suites is the only full kitchen suite accommodation in Stoughton, Saskatchewan. We boast large beautifully appointed guest rooms that are perfect for your long and short term accommodation needs.
Relax in our quiet comfort and allow yourself to feel at home with us. Whether you work in the oil field or have an office on the go, you will find ample workspace in our rooms at our large desks. You will also find wired and wireless Internet service to suit your business needs.
Contact Info
105 Cottonwood Road
Stoughton
S0G 4T0 Saskatchewan
306-457-3000
westernstarhotels@gmail.com