Western Star Inn & Suites is the ideal place to stay in Southeast Saskatchewan, Regina, North Battleford and Melita, Manitoba. Whether your stay is for business or leisure, our full service hotels have all the amenities and comforts of home.
We offer a high standard of comfort in our beautifully appointed guest rooms. Our rooms offer kitchens, 40″ flat screen TV's with cable, single cup in room coffee makers, MP3 compatible alarm clocks and hair dryers. Free parking is available in all locations.
Our attentive staff will take care of all your needs in order to make your stay an exceptional experience. Contact Western Star Inn & Suites today to book your next stay.
We have locations in Canduff, Melita, Carlyle, Esterhazy, Redvers, Stoughton, Regina, North Battleford and Estevan.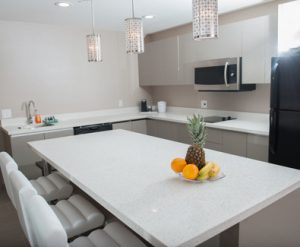 Full Kitchens
at Every Location
Dining out can be enjoyable but also an easy way to overspend your travelling budget. At Western Star Inn & Suites, we offer the best of both worlds: our full kitchenettes allow you to cook some meals at a much lesser cost, or dine out and reheat food later for additional savings.
Whether you are joining us for a one-night stay or consecutive nights, we offer all of the amenities you need so your hotel room feels more like home.
You can find links to each of our locations below.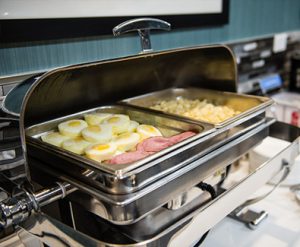 Free Hot & Cold Breakfast Buffet
At Western Star Inn & Suites, we have something for everyone to enjoy. A buffet-like selection of cold cereals, hot items such as eggs and sausage and classics such as toast, bagels and waffles.
For those on a tight schedule, we offer grab and go items such as yogurt and pastries.
Breakfast buffet hours are typically 5 am – 10 am daily. Hours may vary between locations.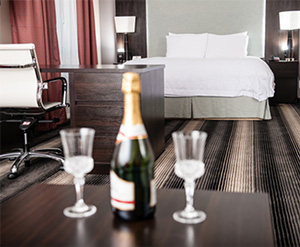 Your  Home
Away From Home
Make your-self at home in one of our air-conditioned rooms featuring a flat screen television and stay connected with our complimentary WIFI. Cable programming is provided for your entertainment as well as in room coffee makers, microwaves and alarm clocks for your convenience.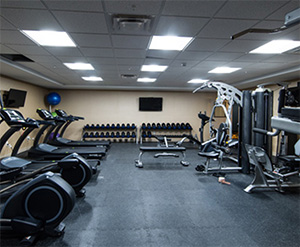 Fitness
Centres
We offer fitness centers at select locations. Additional amenities include complimentary wireless Internet access, and a television in the lobby.
Complimentary
Parking
Western Star offers complimentary parking/truck parking at all locations.
Discover all of our Locations

Holiday Inn
Express
North Battleford